Eliminate Under Eye Bags & Dark Circles: Without Surgery
TREATMENT OF LOWER EYELID "BAGS" OR "DARK CIRCLES"
During the aging process, the lower eyelid fat pads become more prominent (orbital fat herniation), causing relative fullness of the lower eyelids. Moreover, there is fat deflation (loss) and descent of the midface/cheeks which results in relative hollowness below the lower eyelids. It can also be congenital as many young patients actually don't have fatty prominence; rather congenital hollowness below the eyelid (tear troughs).
A nonsurgical option to treat under-eye bags and dark circles is to fill the relative hollowness below the "fullness" of lower eyelid bags, thereby camouflaging the bags. Injectables are designed to subtly reduce these signs of aging by restoring lost volume. The use of injectable facial fillers is one of the fastest growing areas in the field of cosmetic surgery. Many advances have been made in the last 5 years that have led to safer fillers with more predictable and longer lasting results
FDA approved injectable fillers include Collagen, Hyaluronic Acid Gel Fillers (Restylane, Juvederm, Perlane), Radiesse, and Sculptra. For those wishing to avoid the injection of any foreign material, lipotransfer, the harvesting and reinjection of your own fat, may be an option.
The injections are performed using topical or local anesthesia, with no downtime. Bruising is possible.
For more information or to schedule a consultation, please contact Dr. Taban.
TabanMD
9735 Wilshire Blvd, Suite 204
Beverly Hills, Ca 90212
Doctor@TabanMD.com
310-278-1836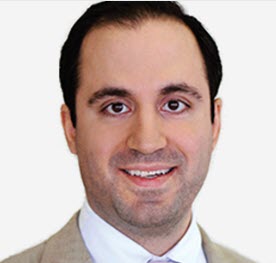 Dr. Mehryar (Ray) Taban is one of the few board certified surgeons who is a member of the American Society of Oculofacial Plastic and Reconstructive Surgery (ASOPRS), diplomat of the American Board of Cosmetic Surgery (ABCS), and the American Board of Ophthalmology (AAO or ABO). Dr. Taban specializes in eyelid and facial plastic (cosmetic and reconstructive) surgery. He uses the latest technology in surgery, including minimal incision techniques, to provide quicker recovery times and natural outcomes. Learn more about Dr. Taban here.