Eyelid Excision, MOHS, and Eyelid Cancer
You may not know it but eyelid tumor excision is one of the most common causes of eyelid defects requiring surgical reconstruction. In fact, the eyelid region is one of the most common sites for nonmelanoma skin cancers. Sun exposure is the leading cause of skin cancer of the eyelids with more than 90% of eyelid cancers classified as basal cell carcinomas (cancer) of the skin. This type of eye cancer can cause significant damage to the eyelid.
When this type of cancer is involved, it is extremely important to have an experienced and skilled surgeon remove this type of eye cancer and repair the lid in order to have the best chance of preserving the eye and its function. Mehryar (Ray) Taban, MD, FACS, an oculoplastic surgeon, has extensive experience in eyelid reconstruction. He aims to preserve vision, comfort, function and the aesthetic look of the eye and/or eyelid.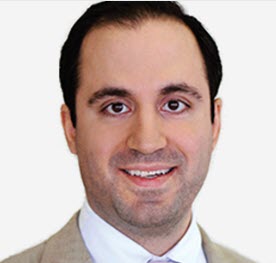 Dr. Mehryar (Ray) Taban is one of the few board certified surgeons who is a member of the American Society of Oculofacial Plastic and Reconstructive Surgery (ASOPRS), diplomat of the American Board of Cosmetic Surgery (ABCS), and the American Board of Ophthalmology (AAO or ABO). Dr. Taban specializes in eyelid and facial plastic (cosmetic and reconstructive) surgery. He uses the latest technology in surgery, including minimal incision techniques, to provide quicker recovery times and natural outcomes. Learn more about Dr. Taban here.