Eyelid surgeon
Have you ever wondered what an eyelid surgeon could do for you? Do you have sagging brows, eyelids, or excess skin around your forehead? These are all issues that an eyelid surgeon can help you to address. With special training in the delicate art of eye lid surgery these surgeons can help you to minimize scarring while providing you with the great cosmetic results that you've been looking for. Take a look at some of the great benefits below to see what an eyelid surgeon can do for you.
Correct dropping eyelids, Blepharoplasty:
Your surgeon can restore your eyelids to their former tightened and lifted state for a better appearance or better vision. This surgery includes several parts and can require a bit of recovery time, but most patients report good results in the end.
The surgery includes:
Removal or repositioning of lower eyelid fat ("eyelid bags")
Removal of excess skin on the upper lid
Removal of excess skin on the lower lid
The skin of the eyelid is stitched into a more desirable position
Self dissolving stitches reduce scarring and post operative care needs
Correct Sagging Brows:
An eyelid surgeon may also be able to help you correct sagging brows as well to give you a more youthful appearance and reduce problems in the eye area. This surgery, while not involving the eyelids directly still involves the eye area. This surgery may also be a part of blepharoplasty to reduce the amount of scarring and skin that needs to be removed from the upper eyelids by lifting the skin of the forehead first.
This surgery includes:
Removal of excess forehead skin
May be combined with blepharoplasty for better results.
Natural creases in the skin are followed for minimal scarring
Correct cosmetic effects of drooping upper eyelids, Ptosis:
This surgery is for those experiencing cosmetic issues with drooping eyelids rather than a medical or visual issue. These surgeries are often not covered by insurance because they are for cosmetic purposes alone. The recovery is quite quick from this surgery though and it is much less intense than Blepharoplasty.
This Surgery Includes:
Repositioning of the upper eyelids
A correction of the symmetry between the eyelids for a better facial appearance
Self dissolving stitches again for faster recovery and reduced scarring
In the end an eyelid surgeon (oculoplastic surgeon) can help you to achieve the best results for your eye area. If you have cosmetic concerns about your eyes please see an eyelid surgeon for an evaluation of these areas. An eyelid surgeon will also be able to help you to correct problems with the eye or forehead skin that may be causing vision concerns too. With the options above including blepharoplasty and ptosis correction you can be sure to get your eye area back into top shape quickly. For the care you deserve see a local eyelid surgeon today to learn more about what you can do to correct these issues and get back to your life quickly. (An oculoplastic specialist is an ophthalmologist with specialized fellowship training in plastic surgery around the eyes.)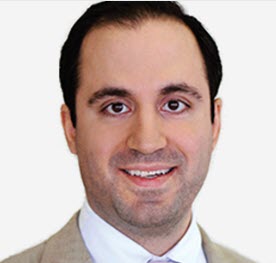 Dr. Mehryar (Ray) Taban is one of the few board certified surgeons who is a member of the American Society of Oculofacial Plastic and Reconstructive Surgery (ASOPRS), diplomat of the American Board of Cosmetic Surgery (ABCS), and the American Board of Ophthalmology (AAO or ABO). Dr. Taban specializes in eyelid and facial plastic (cosmetic and reconstructive) surgery. He uses the latest technology in surgery, including minimal incision techniques, to provide quicker recovery times and natural outcomes. Learn more about Dr. Taban here.