Orbital Tumor Surgery And Infection
Before
After
Procedure Description
Before
After
Procedure Description
Before (left photo) showing right eye bulgy from orbital tumor pushing the eye forward. Right photo shows 1 month after orbital tumor surgery.
Before
After
Procedure Description
36 year old male, with large benign right bony orbital tumor (see the bulge close to outer right eye) which required surgical removal, using hidden inside eyelid (conjunctiva) incision, which did not require stitches. Before and 1 month postoperative photos are shown.
Before
After
Procedure Description
A young baby with massive right eyelid and orbit capillary hemangioma causing complete eye closure. This tumor was treated using medication (propronolol), with complete recovery. Before and 4 months after treatment photos are shown.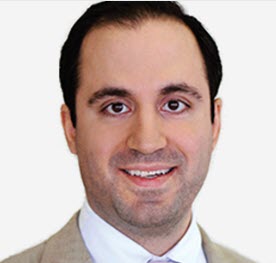 Dr. Mehryar (Ray) Taban is one of the few board certified surgeons who is a member of the American Society of Oculofacial Plastic and Reconstructive Surgery (ASOPRS), diplomat of the American Board of Cosmetic Surgery (ABCS), and the American Board of Ophthalmology (AAO or ABO). Dr. Taban specializes in eyelid and facial plastic (cosmetic and reconstructive) surgery. He uses the latest technology in surgery, including minimal incision techniques, to provide quicker recovery times and natural outcomes. Learn more about Dr. Taban here.
*Disclaimer: Results vary from patient to patient. Results are not guaranteed.