Prosthetic Eye – Socket Surgery
What is Anophthalmia? Anophthalmia or anophthalmic socket results when an eye is removed (enucleation or evisceration). Losing an eye is an emotional event to any patient and can cause insecurities about his/her appearance. An oculoplastic surgeon is responsible for restoring proper function of the remaining and surrounding structures (eye socket, eyelids) to provide the best possible opportunity before a prosthetic eye (fake eye) can be made by an ocularist. Prosthetic eye is placed over the eye socket when the eye is removed (enucleation or evisceration) for various reasons. The prosthetic eye should like the other normal eye and should not be obvious to the observer.
There are various techniques involved including orbital volume augmentation by implant or fat grafts, upper eyelid ptosis surgery and lower eyelid tightening (ectropion surgery) with canthoplasty.
Who Should Perform The Surgery?
When choosing a surgeon to perform socket surgery, look for an oculoplastic surgeon, with membership in the American Society of Ophthalmic Plastic and Reconstructive Surgery (ASOPRS), which indicates he or she is not only a board certified ophthalmologist who knows the anatomy and structure of the eyelids and orbit, but also has had extensive training in ophthalmic plastic reconstructive and cosmetic surgery.
TabanMD
9735 Wilshire Blvd, Suite 204
Beverly Hills, Ca 90212
Doctor@TabanMD.com
310-278-1836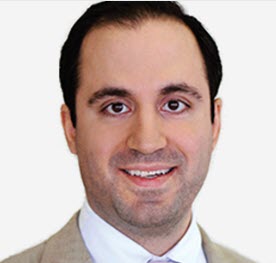 Dr. Mehryar (Ray) Taban is one of the few board certified surgeons who is a member of the American Society of Oculofacial Plastic and Reconstructive Surgery (ASOPRS), diplomat of the American Board of Cosmetic Surgery (ABCS), and the American Board of Ophthalmology (AAO or ABO). Dr. Taban specializes in eyelid and facial plastic (cosmetic and reconstructive) surgery. He uses the latest technology in surgery, including minimal incision techniques, to provide quicker recovery times and natural outcomes. Learn more about Dr. Taban here.