TabanMD Eyelid Surgeon: Cosmetic Procedures up 5 percent in 2011
Article originally published by NewBeauty Magazine.
For the second year in a row, the number of cosmetic procedures performed in America increased, illustrating that an uncertain economy isn't deterring patients. A total of 13.8 million cosmetic procedures, both invasive and minimally invasive, were performed in 2011, a 5 percent increase over 2010. Reconstructive surgeries were also up 5 percent to 5.5 million procedures, according to reports released this week from the American Society of Plastic Surgeons.
Somewhat surprisingly, facelifts saw a 5 percent increase (119,000 procedures) for the first time since 2004, yet eyelid surgery saw a 6 percent decrease. The top five surgeries included facelifts, as well as breast augmentation (307,000 procedures), nose reshaping (244,000), liposuction (205,000) and eyelid surgery (196,000).
Among minimally invasive treatments, Botox injections lead with 5.7 million procedures, followed by fillers (1.9 million), chemical peels (1.1 million), laser hair removal (1.1 million) and microdermabrasion (900,000). Laser hair removal saw the biggest jump, up 15 percent, since 2010.
"While the rate of economic recovery in the U.S. is still uncertain, 2011 proved to be a good year for plastic surgery," said ASPS President Malcolm Z. Roth, MD. "Consumer confidence was up, auto sales rose 10 percent, so it is not surprising that we would also see increased demand for plastic surgery procedures."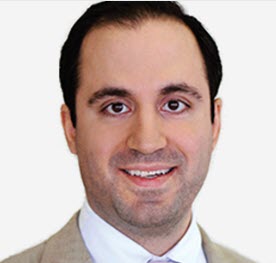 Dr. Mehryar (Ray) Taban is one of the few board certified surgeons who is a member of the American Society of Oculofacial Plastic and Reconstructive Surgery (ASOPRS), diplomat of the American Board of Cosmetic Surgery (ABCS), and the American Board of Ophthalmology (AAO or ABO). Dr. Taban specializes in eyelid and facial plastic (cosmetic and reconstructive) surgery. He uses the latest technology in surgery, including minimal incision techniques, to provide quicker recovery times and natural outcomes. Learn more about Dr. Taban here.