What is OculoPlastic Surgery?
Oculoplastic surgery is plastic surgery (both aesthetic and reconstructive) that is limited to the structures surrounding the eyes. Since such surgery can affect one's ability to see, oculoplastic surgeons are best qualified to perform this delicate surgery and also provide any care that the eyes itself may need.
An oculoplastic surgeon ("eye plastic surgeon") is a board certified ophthalmologist (eye surgeon) who has completed additional training in plastic surgery (both aesthetic and reconstructive) as it relates to the eyes and their surrounding structures (eyelids, orbit, lacrimal or tear drain system, brow, forehead, cheek). The additional extensive training is a two year surgical fellowship after ophthalmology residency, certified by the American Society of Ophthalmic Plastic and Reconstructive Surgery (ASOPRS).
Some of the aesthetic and reconstructive procedures that oculoplastic surgeons perform include, ptosis (droopy eyelid) surgery, blepharoplasty (for heavy eyelids, eyelid bags, etc), ectropion or entropion surgery, canthoplasty, chalazion (sty), eyelid tumor reconstruction, brow lift, orbital fracture repair, orbital decompression (for proptosis or bulgy eyes), eye socket reconstruction (after enucleation or evisceration), tear duct surgery (DCR), facial or eyelid paralysis, eyelid or facial spasms (blepharospasm), midface or cheek lift, fat transfer (fat grafting), eyelid or facial injectable fillers for dark circles and facial hollows (Restylane, Juvederm, Radiesse, etc), and botulinum toxin injections for wrinkles (Botox, Dysport, Xeomin).
Dr. Taban is an oculoplastic surgeon who practices in Beverly Hills, Los Angeles, and Santa Barbara. He is an assistant clinical professor at UCLA- Jules Stein Eye Institute.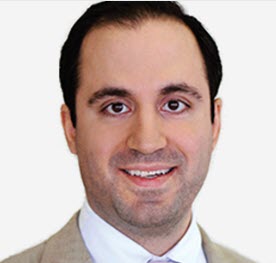 Dr. Mehryar (Ray) Taban is one of the few board certified surgeons who is a member of the American Society of Oculofacial Plastic and Reconstructive Surgery (ASOPRS), diplomat of the American Board of Cosmetic Surgery (ABCS), and the American Board of Ophthalmology (AAO or ABO). Dr. Taban specializes in eyelid and facial plastic (cosmetic and reconstructive) surgery. He uses the latest technology in surgery, including minimal incision techniques, to provide quicker recovery times and natural outcomes. Learn more about Dr. Taban here.